Today marks the one year anniversary of Jeff's hemorrhagic stroke. 30 days in Neuro icu and he has come such a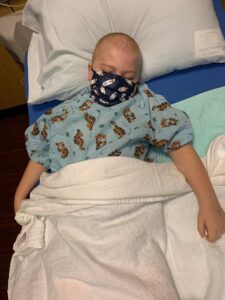 long way!
Today, Noah is in the same exact hospital getting his port surgery!!
I pray things go they way they should and I pray my baby is not in any pain when he gets out. Chemo and spinal tap (LP) today on top of it….!